HOME > WE WIll SUPPLY THE VERY BEST SYSTEM FOR YOU.
WE WIll SUPPLY THE VERY BEST SYSTEM FOR YOU.
Company Profile
The Best Solution In The World
Since the foundation of our company, we have proposed the best solutions for your production with advanced technology, fine welding and laser beam control. High-performance and reliable products and service have been provided to meet your various requirements brought by rapidly developed manufacturing innovation in the world. Our fields have expanded not only to laser welding but also to self-inspection systems and environmental protection products. We continue to catch the seeds of demands quicker than any other party and contribute to your manufacturing efficiency by cooperating with you.
Company Overview
Corporation Name
O.M.C Co., Ltd.
The president director
Shinji Watanabe
Directors

Mineyo Watanabe
Yoshio Matsuda

Yoshiaki Mori (Patent Lawyer : Director of Mori & associates)
Head office
2-3-12, Midorigaoka, Takatsuki-City, Osaka, Japan 569-1026
Phone
81-72-688-8331
Fax
81-72-688-8332
Capital
80 Million Yen
Established
July 30, 1983
Major Goods

Laser Welding Systems
Equipment for Lithium Battery Production
Resistance Welding Control Devices (Timers)
Welding Monitoring Devices (Weld Checkers)
Precision Compact Resistance Welding Devices (Fine Spot Welders)
Ultrasonic welders
Image processing system
Any other kinds of Automatic Machines
Grinding Stones (PVA, FBB, UB, PBW)
Radial Flap Wheels
Grinding Machines
Industrial Grinding Materials (Other)

Industrial Dust collector
Corporate History
July 1983

Osaka Miyachi Electronic Company established

as a sales office of Miyachi Technos Corp in Osaka Sales office of Miyachi Technos Corp in Osaka
June 1986

Independent of Miyachi Technos Corp.
Company name changed to O.M.C Co., Ltd

O=OPT./M=Machine/C=Control
January 1989
Head Office moved to Takatsuki-City
October 1997
New business, "Grinding & Polishing Material" started
December 1998
Capital raised to 50 million yen
June 2001
Capital raised to 80 million yen
July 2001
Head office moved to 2-3-12, Midorigaoka, Takatsuki-City, Osaka, 569-1026
April 2005
EYEP Precision Co., Ltd. established
September 2007
"Changzhou O.M.C Trading Co., Ltd" established in Changzhou, Chile
April 2017
TAKATSUKI.HARA.BASE (experiment site) established
April 2018
Dalian office of Changzhou O.M.C Trading Co., Ltd. established in Dalian, China
PRODUCTS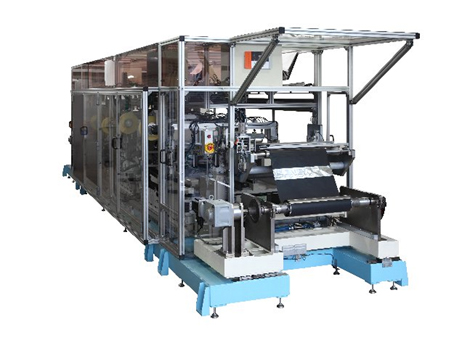 PRODUCTS RELATED TO LITHIUM-ION BATTERY
Development, design and production of manufacturing equipment.
We can handle prismatic cell, cylindrical cell and large cell.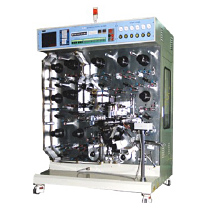 PRODUCTS RELATED TO ELECTRICAL COMPONENTS & ELECTRONIC COMPONENTS
We can manufacture processing equipment and assembly equipment for use in electronic component manufacturing processes.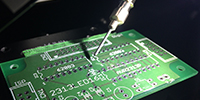 LASER SOLDERING MACHINE
Automatic welding machine using laser We realize stable soldering.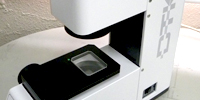 PRODUCTS RELATED TO IMAGE PROCESSING MACHINE
We can incorporate image processing machine into laser soldering machine.
Our products can be used for checking position before welding.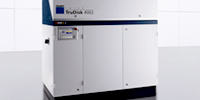 LASER WELDERS
We supply various kinds of laser welders from small to large.
Pulse laser, fiber laser, disk laser, laser marker, etc.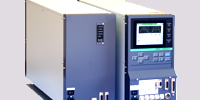 RESISTANCE WELDERS
We handle various kinds of resistance welders including transistor power supplies, DC inverter type welders, AC inverter type welders, capacitor welding power supplies, and AC welding power supply.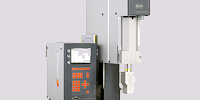 ULTRASONIC WELDERS
We supply various kinds of welding systems especially used in the automotive industry and electronic components industry.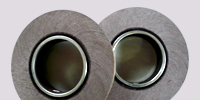 GRINDING MACHINE AND DUST COLLECTOR SYSTEMS
We supply all kinds of grinding materials for finishing decorated pipe, for mirror finishing, and for removing scales from special steel.
We also supply large industrial dust collector systems.
Access
We are conveniently located between Osaka and Kyoto with very easy airport access. From Itami Airport only 50 minute drive. From Kansai Airport only 70 minutes by JR train.
| | |
| --- | --- |
| Company name | O.M.C Co., Ltd. |
| Address | 2-3-12, Midorigaoka, Takatsuki-City, Osaka, Japan 569-1026 |
| Tel / Fax | 072-688-8331 / 072-688-8332 |